Planning a corporate event is hard work. You are constantly looking for the perfect venue to foster team development and networking, not to mention sourcing corporate entertainment to help your guests relax and cut loose outside the office. If your corporate events are starting to feel like the same party over and over again, it may be time to try something new. Ditch the traditional photo booth and rent a mobile oxygen bar for your next corporate event or party in New York, New Jersey, Pennsylvania, and Connecticut!
At Elevate O2, we specialize in providing oxygen bar services for all your special events, from weddings to corporate events and more! Give your colleagues an incredible experience they will never forget. Contact us today to reserve your oxygen bar!
WHAT IS AN OXYGEN BAR?
Oxygen bars have been around since the 1990s but are regaining popularity among people of all ages across the country. These "bars" offer purified oxygen that can be mixed with a variety of aromatherapy scents like rosemary, lemongrass, lavender, and more! Pure oxygen paired with essential oils and other aromatherapy scents can create feelings of increased energy, boosted moods, and some participants even feel like they are walking on cloud nine! When is the last time you felt like this during a company event? Let Elevate O2 make your corporate experience a homerun. Contact us today to book your oxygen bar!
RESERVE NOW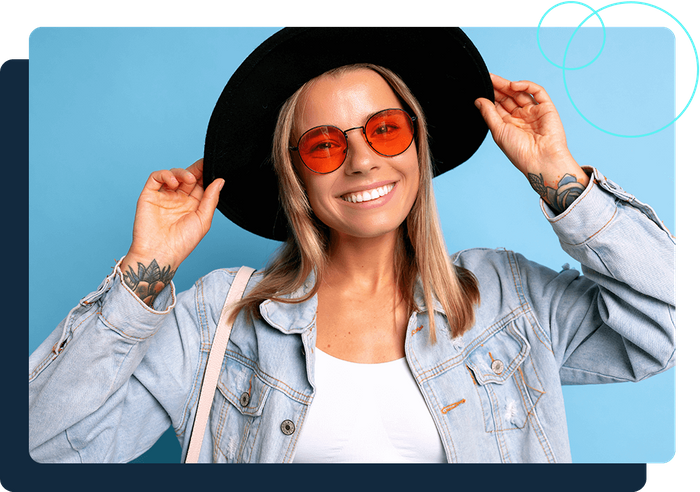 Oxygen Bar Benefits
Oxygen bars offer guests the ability to breathe in oxygen that is about 90 percent or more pure O2. Compared to the air we breathe — which is 21 percent oxygen, with the rest being a combination of nitrogen and other gases — oxygen bars can create a euphoric, relaxing, and energizing state for guests. Not only can your guests enjoy the out-of-this-world feeling, but there are also numerous oxygen bar benefits including:
Improved Mood

Increased Energy Levels

Reduced Stress

Restored Relaxation

Improved Concentration

And More!
Provide Your Guests an Experience Like No Other
In addition to the oxygen bar benefits listed above, oxygen bars provide your guests with an experience like no other. Sure, everyone has been to a corporate event where you gorge yourself on rich foods, fancy beverages, and listen to a few speakers before dipping out for the night, but Elevate O2 can help you plan an event where people do not want the night to end.
Elevate O2's mobile oxygen bar is the perfect event entertainment to take your corporate event to the next level while also creating unlimited memories among your coworkers and colleagues. We provide expert event planning assistance to turn your visio into a successful reality. Elevate O2 offers the ability to customize your oxygen bar rental by adding cool lighting, selecting your aromatherapy scents, providing a bartender to elevate your experience, and also allowing you to add your company's logo to the oxygen bar for added personalization.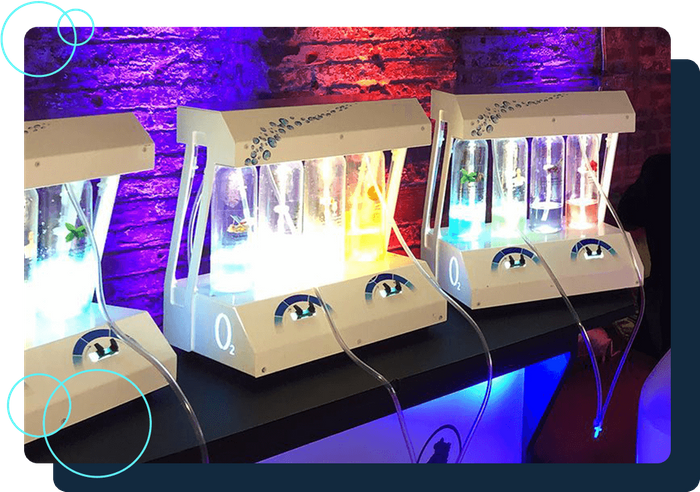 Why Elevate O2?
Creating memorable experiences is our specialty! With years of experience on the party scene in New York, we understand what it takes to truly plan a stand-out, superior experience for a variety of guests with the best event entertainment. Whether you are looking for the perfect setting to impress your company vice presidents or you are planning a networking event among colleagues in your field, instead of the traditional grab bags and motivational speakers, give your corporate event a wow factor. With one of the best oxygen bars New York City, New Jersey, Pennsylvania, and Connecticut has to offer, your corporate event or party is bound to be a huge success! Don't just take our word for it — check out our gallery for photos from our most recent events!
Ready to elevate your corporate event? Make your next event complete with the best corporate entertainment — an oxygen bar. Contact our team to begin planning your next corporate event!