If you are looking for an interesting addition to your next big event, whether it is corporate, personal, or anything else, you must look into the relatively new trend which is the oxygen bar. It is an interesting talking point, a fantastic physical experience, and it is even beneficial for your health — professional athletes use them all of the time! Even better than just an oxygen bar is what we call the Recovery Room™. Learn more about it below and reach out to Elevate O2 to get a quote for your next event now!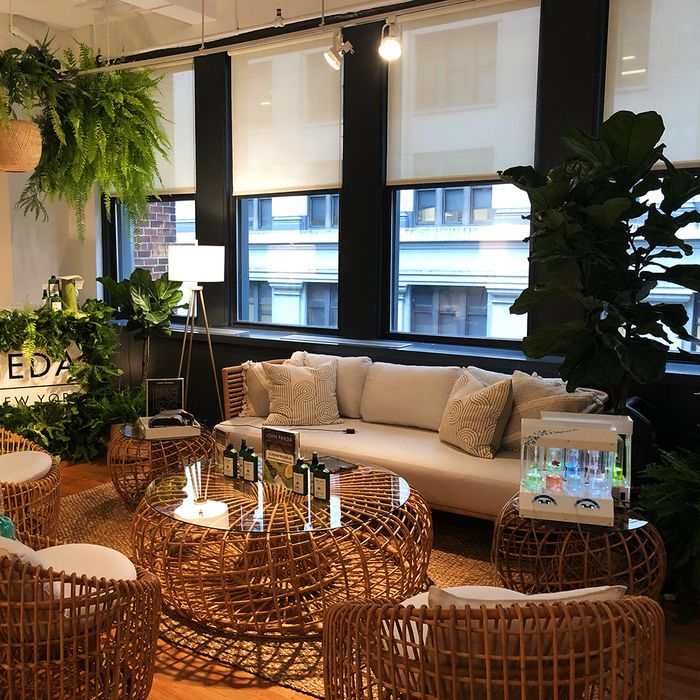 What is a Recovery Room™?
A Recovery Room™ takes the concept of a simple oxygen bar and inflates it. Think of it as a VIP experience for you and your most special guests. It gives you the opportunity to craft an unforgettable experience that you can enhance in any way that you want. To give you an idea of what could be included:
Pampering
Massage

Acupuncture

Foot/Hand Reflexology

Mini-Facials
Activities
Zumba

Journey Dance

30/60 Minutes of Movement
Food and Drink
Juice or Smoothie Bar

Salad Bar

A Spread of Different Hors D'oeuvres

Sweet Treats

Beer, Wine, or Liquor
Basically, if you can dream it, you can make it a reality. At Elevate O2, we love helping our clients plan elaborate oxygen parties that will stay in the minds of their friends, family, and co-workers for a long time. You'll want to throw another one at any excuse that you get!
Perfect for Any Event
The best part is that oxygen bars are easy to transport, easy to set up, and easy to operate — everyone can experience the effect of oxygen that is 92%-98% pure. So, you can set up your own Recovery Room™ at any number of events, like:
Weddings

Sweet Sixteens

Bar/Bat Mitzvah

Galas

Corporate Events

Trade Shows/Fairs

Parties of All Kinds

And More!
We guarantee that people will love experiencing the different effects of borderline-pure oxygen in a Recovery Room™.
Healthy Parties
Who ever heard of a healthy party? Well, now you have. When you invite guests to your Recovery Room™, they will be walking into an environment where they will be pampered. They might not realize that one of the central fixtures of the whole event — the oxygen bar — is actually good for them. Think about it: professional athletes rely on oxygen to keep them active and boost their energy during high-intensity games, especially when they are playing at higher altitudes. If it is good for them, it has to be good for you. Some other benefits that it has for you include bettering your mood, reducing stress, boosting your energy, and even improving your concentration. Your guests will be feeling physically fantastic.
Next time you have an upcoming event, consider a Recovery Room™. With the aid of Elevate O2, you can throw a unique party like none that they have ever seen. For more information, get in touch with our team. Book your Recovery Room™ experience now!
Elevate O2 — Pause. Breathe. Elevate.